Canada
Canada: Believers from different Shia communities organize a unified march on Ashura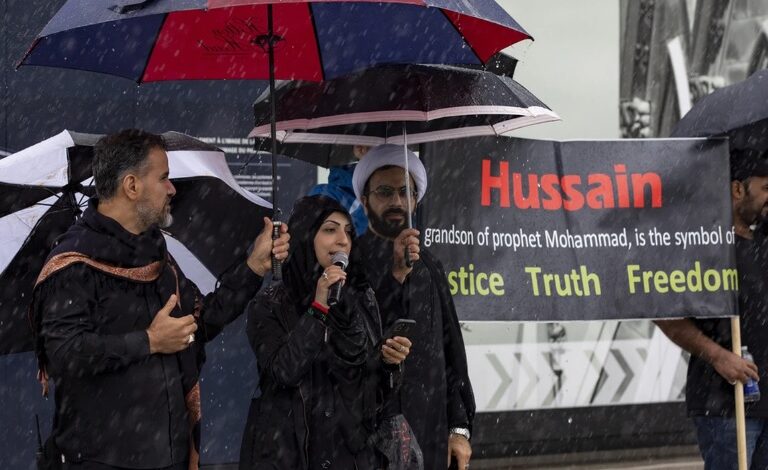 On Monday, 8 Aug, Shia Muslims, from different communities, organized for the first time a unified march to commemorate Ashura procession in Ottawa, Canada.
The mourners gathered at the Parliament Hill and the opening speech was delivered by sister Buraq Hussein, one of the organizers of the mournful march. A speech was also given in the English language by Sheikh Muhammad Islami.
After the march ended, his Eminence Sayyed Hassan al-Tabatabai delivered a speech in the English language and then Buraq Hussein thanked all those who participated in the commemoration of this blessed ritual.
It is noteworthy that although the weather was cold and rainy, the believers insisted on holding the commemoration.