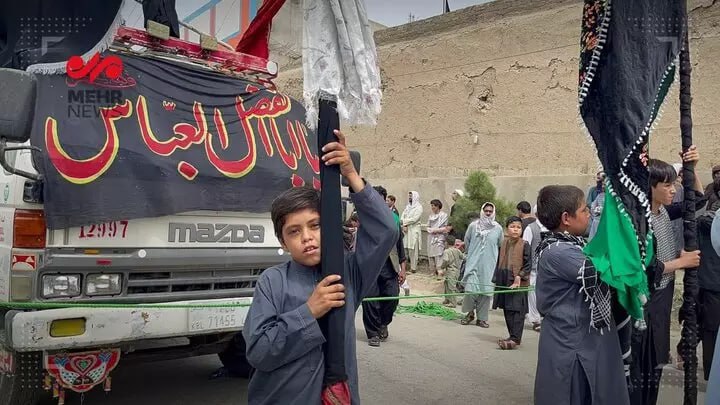 According to local sources in the southern Afghan city of Ghazni, three Shia followers of Ahlulbayt, peace be upon him, were killed and others were injured as as a result of shooting at an Ashura ceremony in the Nowabad District of the Afghan city of Ghazni.
In a video footage posted on social media of the incident, sounds of gunshots can be heard and mourners can also be seen beaten by the Taliban forces.
The Taliban have not yet commented on this incident, while local residents have reported serious internet shutdown in the province.
In recent days, photos of mourners being beaten in Kabul have also been shared, and some shops have been closed due to hanging mourning flags in the month of Muharram.
It should be mentioned that this year, the Taliban imposed widespread restrictions on Imam Hussein's rituals in the Afghan Capital, Kabul.
A few days ago, Shias signed petitions demanding Taleban to lift restrictions imposed on the mourning and Husseini rituals in the holy month of Muharram.