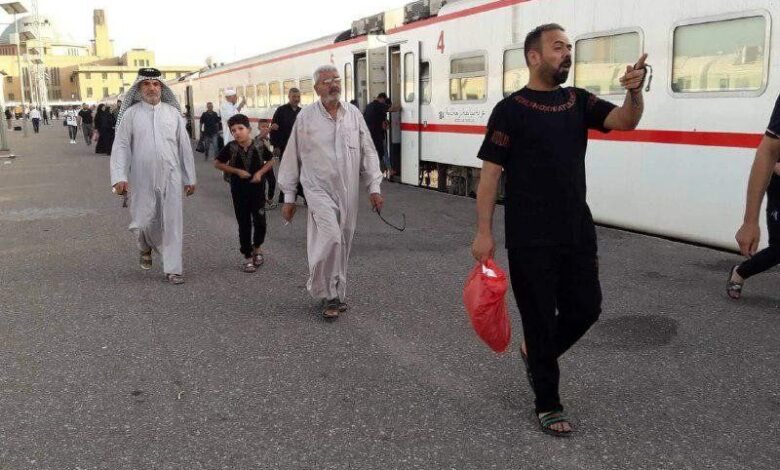 Iraq's Ministry of Transportation announced that 11 trains and 200 buses began transporting pilgrims to Holy Kadhimiya to commemorate martyrdom anniversary of Imam Musa al-Kadhim, peace be upon him.
Media director of the Ministry of Transport, Hussein Al-Khafaji, said that there is a transportation plan laid earlier ahead of this massive pilgrimage, in cooperation with concerned departments and security forces.
It is worth mentioning that the martyrdom anniversary of Imam al-Kadhim is to be held on the 25th of the month of Rajab by millions of Shia followers of AhlulBayet, both from inside and outside of Iraq.